Newsletter
Signup for our newsletter:
Locations
Swim Camp Eindhoven
Pieter vd Hoogenband Swimming stadium. (5 or 10 days)
Twice a day we train in Europe's largest and most beautiful swimming pool the "Pieter van de Hoogenband Swimming stadium" in Eindhoven. This high-tech swimming complex is the home base for national top-class swimming athletes and numerous swimming clubs. We use the 50-meter (10 lane) Olympic size swimming pool and the 4 lane 'state of the art' training pool which is equipped with a so-called Vision Training System (thirteen cameras to create comprehensive analyses) which is unique in Europe! The focus of the summer camp is on the technique of the four swim strokes. On the arrival date of August 12 is 10 days instead of 5 days also possible. At the 10 day option, there are additional attention to starts and turns in addition to the 4 swimming strokes.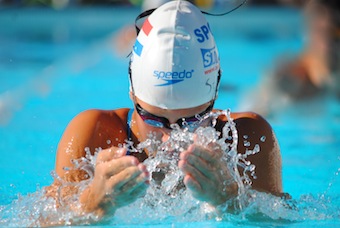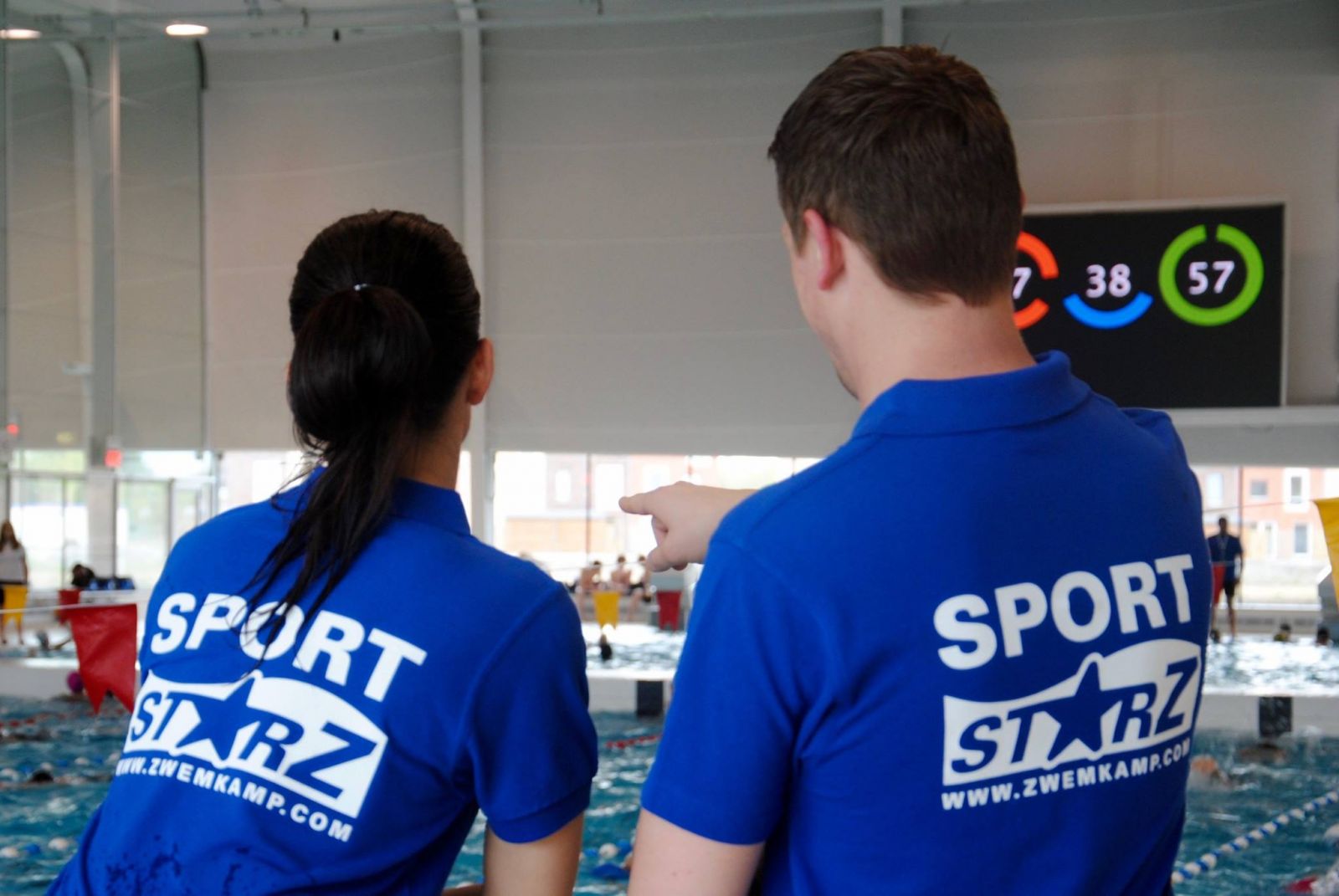 iSportstarZ is a new concept, developed by the technical staff of SportstarZ. The new methodology will be used for training purposes at SportstarZ. The goal of this method is to achieve maximum improvement in 1 SportstarZ week. Every swimmer will receive personal online advice with recordings to continue improving also after the SportstarZ's week. In addition to personal tips, videos containing examples from other swimmers will be given.
Accommodation 't Uilenest.
On 20 minutes cycling from the pool our swimmers lodge in guest house 't Uilenest', our beautiful accommodation in the greenery of 'Geldrop'. After swimming it is a great place to spend our free time. Our guest house is wonderfully situated in the country side with plenty of space to enjoy ourselves. Of course, besides the beautiful surroundings there's enough to undertake on the site itself. Every night we offer various fun (sports) activities. During this camp we even play exiting kids-paintball in our own paintball forest.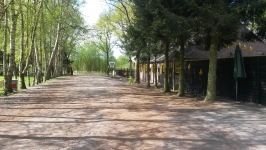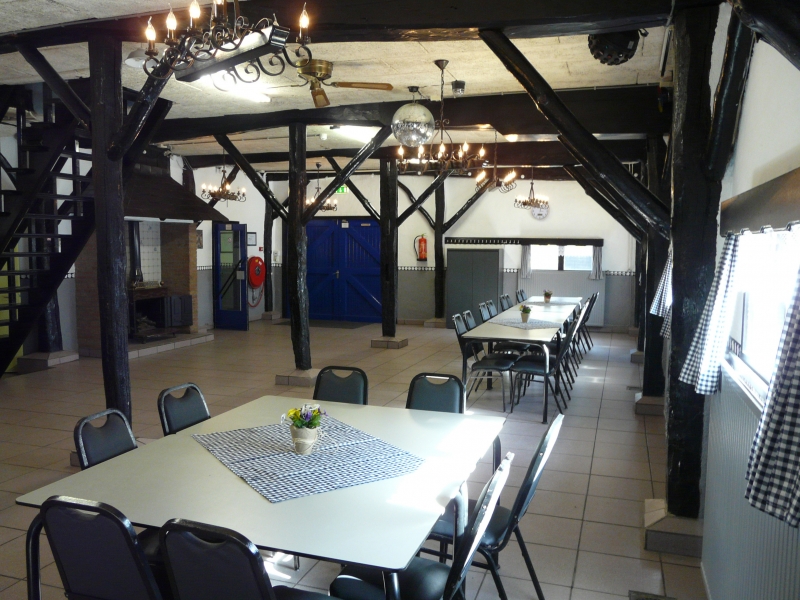 The boys and girls sleep separately in cosy dormitories in comfortable bunk beds. At night our staff members make sure everyone is able to enjoy the necessary sleep to start their new training day in good spirit.
Intensive training increases your appetite. That's why we offer our participants every day two bread meals and a firm warm evening dish, which will give us the necessary energy we need. Throughout the week our professional chef serves us various and healthy dishes. We will also enjoy a delicious barbeque this week.
The SportstarZ Summer Camp Eindhoven for all swimmers of 8 - 18 years old who are used to train several times a week. Besides these summer camps is for the most fanatical competitive swimmers also a TalentZ Camp.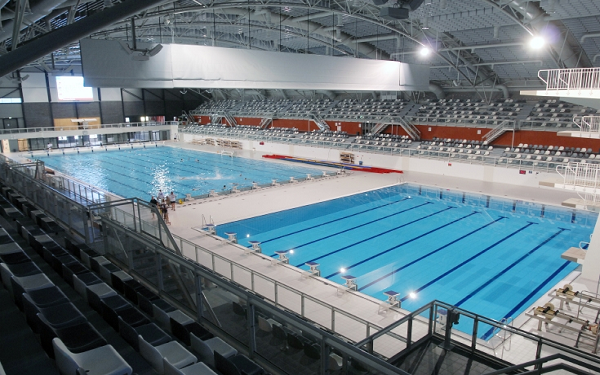 What to expect?
Training in Europe's biggest swim centre!
Comfortable stay in our guesthouse with dormitories
25 – 42 swimmers
Exiting paintball activity
Transportation by (rental)bike
Private and exclusive use of complete guest house
Program Summer Camp Eindhoven 2019
| | | |
| --- | --- | --- |
| Date | Location / days | Age & groups |
| 15 july - 19 july | Eindhoven / 5 days | YoungstarZ |
| 22 july - 26 july | Eindhoven / 5 days | JuniorstarZ |
| 29 july - 2 aug. | Eindhoven / 5 days | YoungstarZ |
| 12 aug. - 16 aug. | Eindhoven / 5 days | YoungstarZ |
| 12 aug. - 21 aug. | Eindhoven / 10 days | JuniorstarZ |
| 17 aug. - 21 aug. | Eindhoven / 5 days | YoungstarZ + JuniorstarZ |
click here voor special in may
To overview dates, locations & prices.