Newsletter
Signup for our newsletter:
Locations
Starts & turns special
Eindhoven 3 days
Start, turns and finish covers 30% of a swimming race in a 50m pool. In a 25m pool this percentage is even higher. This is why it is so important to focus on start, turns and finishing. Guided by top swimmers/coaches all starts and turns will be trained during this 3-day swim clinic SportstarZ has developed.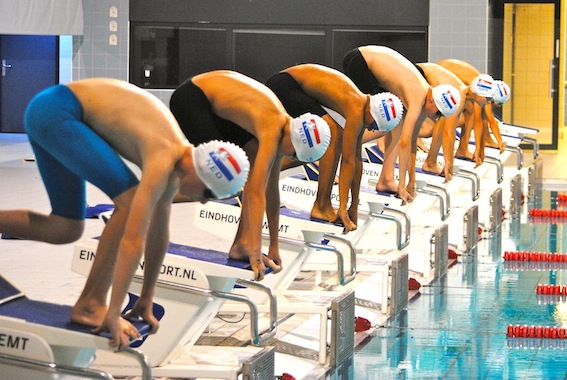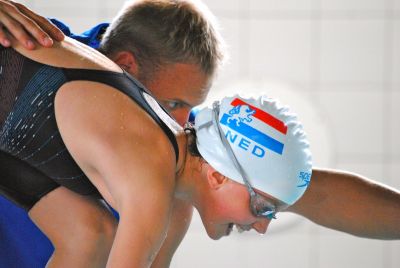 SportstarZ introduces a start & turn analysis to optimise starts and turns. These skills will be recorded with one camera above and three cameras underneath the water surface (high speed camera system). The swimmer will be traced from the starting block till the 15m point. The images will then be analysed with our advanced start & turns analysis program. Through these analysis data is calculated such as take off angle, dive angle and the depth curve. Based on this information the swimmer will receive specific instructions to improve one's start. Besides the measurement results and the individual improvement instructions swimmers receive a usb-stick with their images and a detailed analysis with all data and instructions to improve one's start.
Likeall our camps also during this 3-day special we believe: 'Performance comes with pleasure'. In our opinion it's important to enjoy your sport. Only if you have fun in swimming you have a chance to succeed. This is why, beside serious training, there's also enough time to make new friends and enjoy many fun recreational activities.
Day program start & turn special (indication)
08:00 uur breakfast. 10:00 uur warming up
10:30 uur first training (start analysis)
13:00 uur lunch and time to relax
14:00 uur second training
17:00 uur relax time
18:00 uur three course meal
19:00 uur evening program with land training and games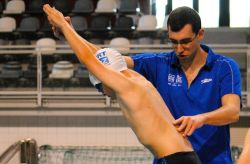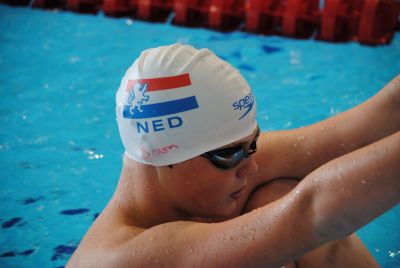 Lodge 't Uilenest
At a 20 minute bicycle ride from the swimming stadium you'll find our lodge 't Uilenest, our cosy retreat with beautiful green surroundings, a great place to stay after training. This farm like lodge has great surroundings to play (sports) surrounded by farmland and forest. Every night we offer a various evening program with fun (sports) activities and games.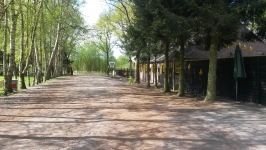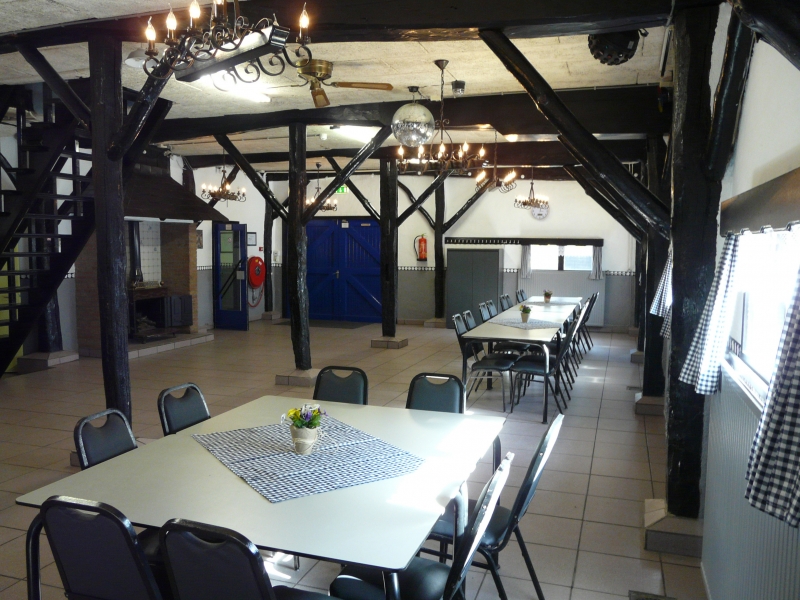 Date
Start
-
Turn
specials
| | | |
| --- | --- | --- |
| Date | Location | Groups & Ages |
| 29 april - 1 may | Eindhoven | YoungstarZ + JuniorstarZ |
Click here for summer camps eindhoven
To overview dates, locations & prices.