10 Reasons to choose for SportstarZ
1 Coaching from our top swimmers & trainers


2 Plenty of personal attention (ratio 1:7)


3 Technique analyzes with underwater recording


4 Training in the 'state of the art' pools of Europe


5 Improving performance through combining training with fun


6 First professional swim camp of the Benelux


7 Beside swimming a fun recreational program


8 Full pension on every location


9 Summer Camp or TalentZ Camp


10 Official partner Royal Dutch Swimming Federation
Swimcamp
'Performance comes with pleasure'
We believe it's important to enjoy your sports. Only when you have fun while swimming you can aim for success. That's why, besides serious training, there's enough time to make new swim friends and enjoy various recreational activities. SportstarZ is perfect for every competitive swimmer who aims to get the best out of themselves.
Athletes who participate in our swim camps become better swimmers through a combination of technical and physical training. In our vision technique is the fundament of swimming. It's important to start training the right swimming techniques at a young age. European swimming educations are of high standard. However, due to a lack of time and recourses these educations are not always able to get the best out of training. During our Summer Camps we focus on improving techniques on all swim strokes. During our 5-day spring- and autumn Specials we zoom in on starts, turns and streamlining.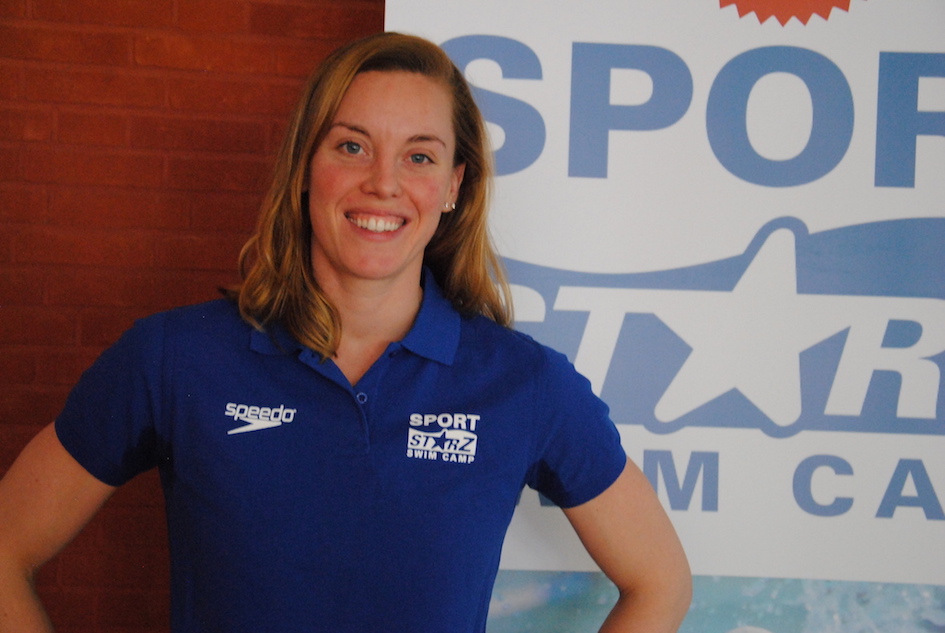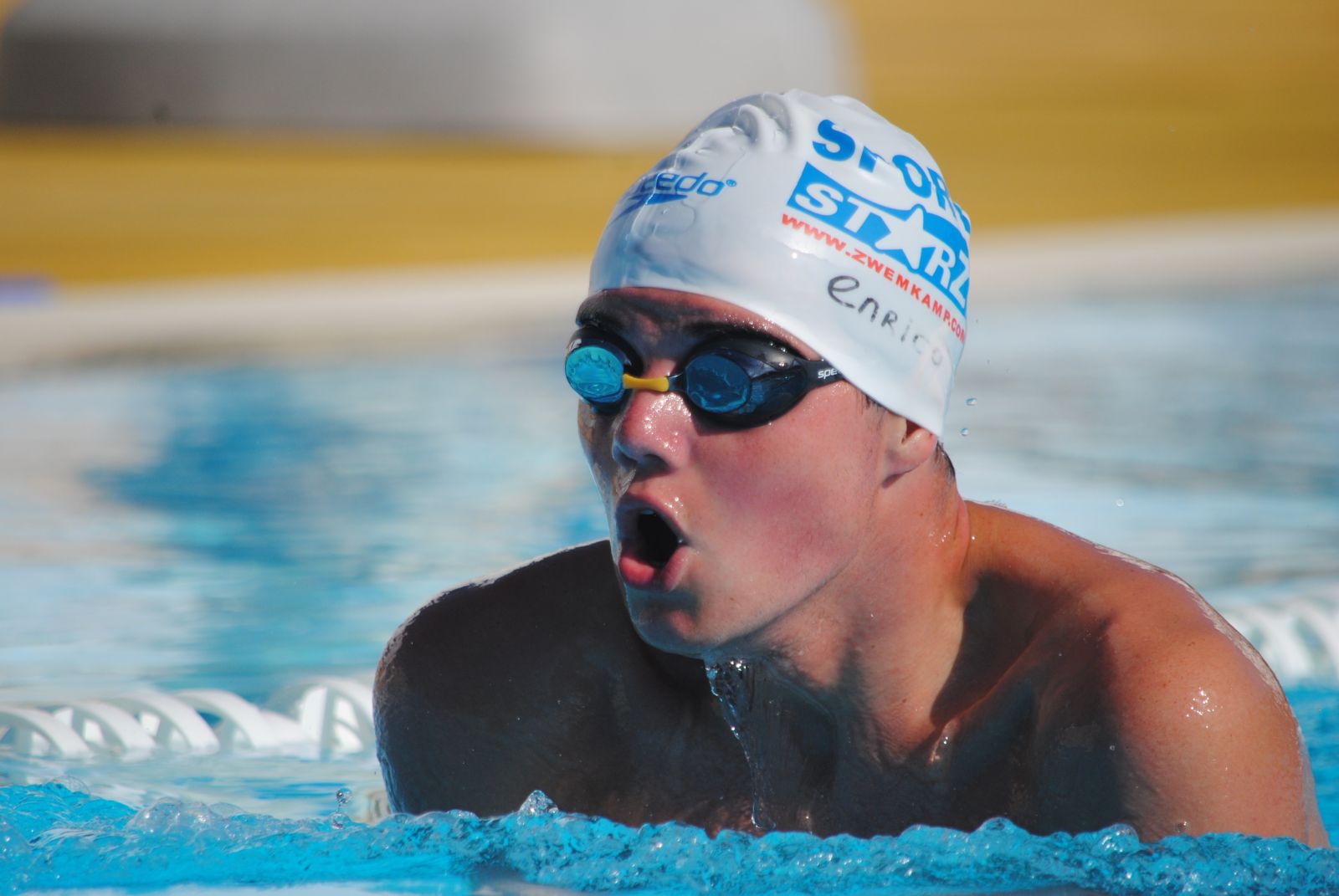 photo: Olympic champion Femke Heemskerk
Personal attention
As a result of our extensive professional swimming experience we can offer a training programme which meet the needs of competitive swimmers of a wide variety of levels and ages. We have a special focus on technique in which all strokes, starts and turns will be extensively trained during our Summer Camps.
SportstarZ works with top swimmers and trainers who bring in plenty of experience from the (inter)national stage. To maximize an individual's potential we offer a high number of staff members through which we are able to answer participants' needs on a individual level of attention. We boast a 1:7 swimmer-to-coach ratio to optimize coaching on all aspects of competitive swimming. Total number of participants varies from 30 to maximal 50 participants a week. SportstarZ training is based on the most modern training methodology one can find in competitive swimming.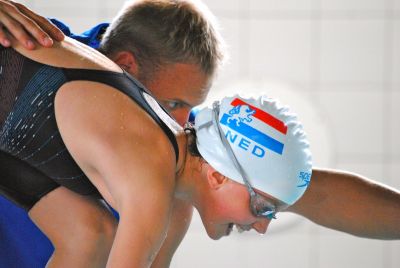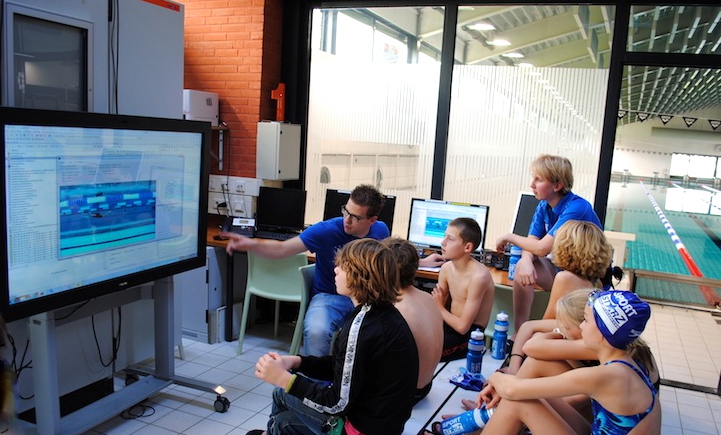 Video analyses
In cooperation with Eindhoven's national training centre & swim lab we are able to offer you the most advanced electronic training devices to analyze and improve your swimming skills. We have embedded this in our training methodology which is available at all our locations. Outside Eindhoven we'll use mobile recording equipment. At Tenerife we make underwater video recordings using their hydrodynamic -flume
Read more about video-analyses.

Dry land
Beside swimming modern competitive swimming also includes other aspects. That's why SportstarZ also offers land training with core-stability drills as well as fun mental training.
Holiday!
All our swim camps are all-inclusive, dinner, drinks and a nice bed, participants don't have to worry about anything. Like we said, performance comes with pleasure, that's why beside swimming we offer all sorts of fun things to do after all it is a holiday! The exact activities we offer depends on the location you select. Recreation & Fun.